The goal of the Atom shoe was to introduce a younger, more active consumer to KURU Footwear. 
Colors and Materials needed to speak to this new target consumer, be light and breathable, as well as hit cost targets and material MOQ requirements. 
The Atom had the highest weekly sales volume to date of any KURU Footwear style.
Photos by Abby Carmody

VAMP MESH: eye-catching color change as viewing angle changes, extremely breathable
QUARTER TPU: smooth matte finish creates calm contrast with surrounding aggressive mesh textures, added durability
THROAT & COLLAR SOCK: dimples add visual interest while stretch and thickness provide a comfortable, secure lockdown fit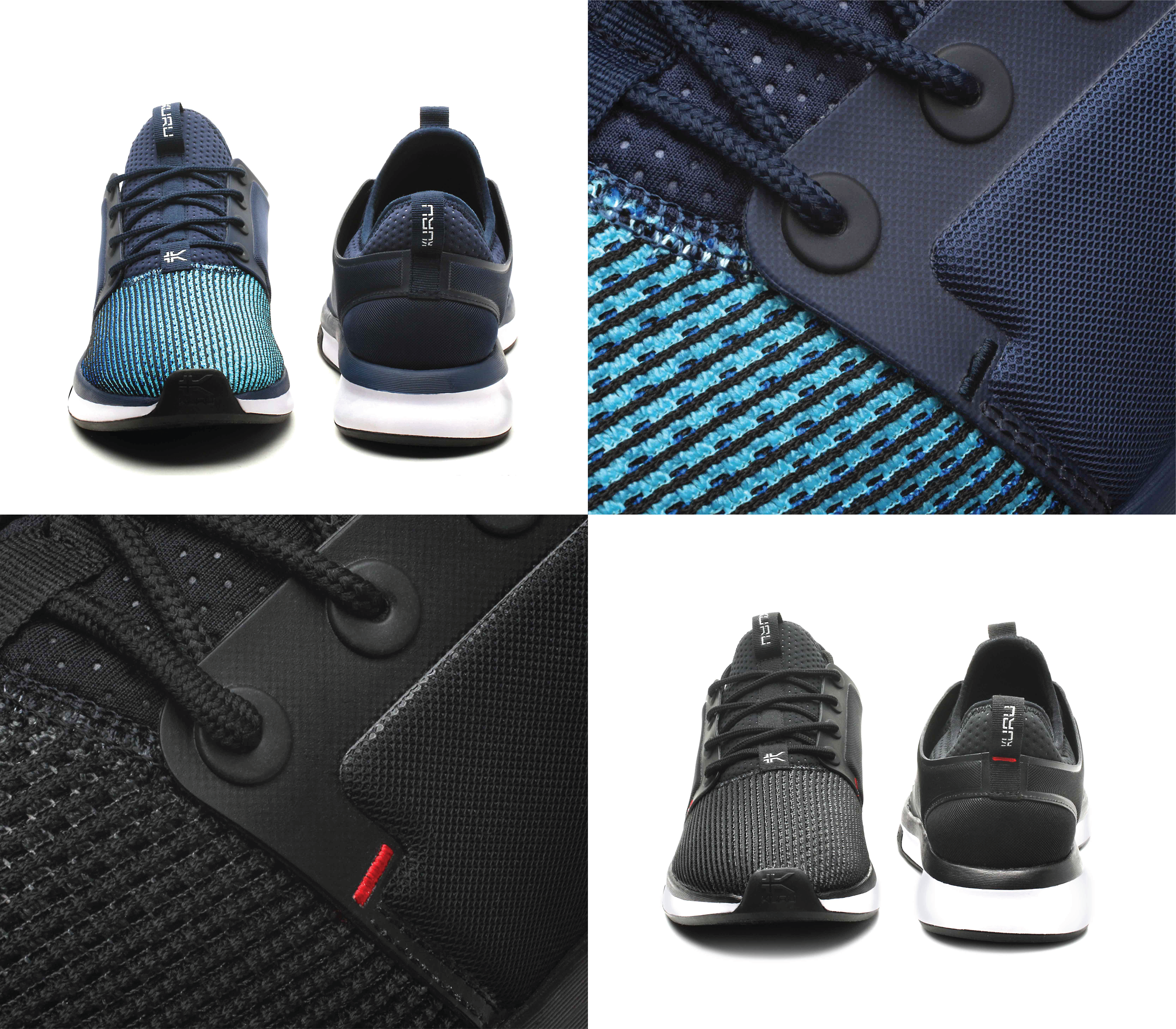 COLOR
Colorways were guided by active-wear color trends, and adapted to the KURU customer
To meet customer needs, colors needed to be fun and energetic yet versatile and adoptable
Small color pops and reflective accents add energy without being too loud